Press
A Day at Harper Farms
Part of our excitement in sourcing local ingredients for our seasonal and healthy breakfast and lunch offerings is working with local farmers like Bryan Harper. Bryan is vice president and director of operations for Harper Farms Inc, a 5th generation family farm that has been operating in Lane County for over 125 years.
Born in Nairobi, Kenya, Bryan grew up in Junction City and learned to farm from his grandmother, Janet Chase Harper. After graduating from University of Oregon, where he was a sprinter for the university track team, he decided he wanted to pursue a career in farming to continue the family's legacy.
Today, along with his dad, Warren, and sister, Tiffany, Bryan manages a 450+ acre family farm that was established back in 1891 when M.J. Harper began growing fruits and vegetables off River Road in Junction City. Today, Harper Farms primarily produces a variety of hazelnuts, which Veg Salad Craft proudly features in a number of our menu items.
Oregon produces the vast majority of hazelnuts grown in the United States, which is perhaps no surprise given that the filbert is the state's official nut. What's exciting to see is how famers like Bryan are combining traditional farming methods and cultural and family legacies with innovative technology. In 2014, Bryan planted hazelnut-growing Jefferson trees on a plot of land bought by his grandfather after he returned from World War II. The trees are a newer variety that were developed at Oregon State University in order to be resistant to Eastern Filbert Blight.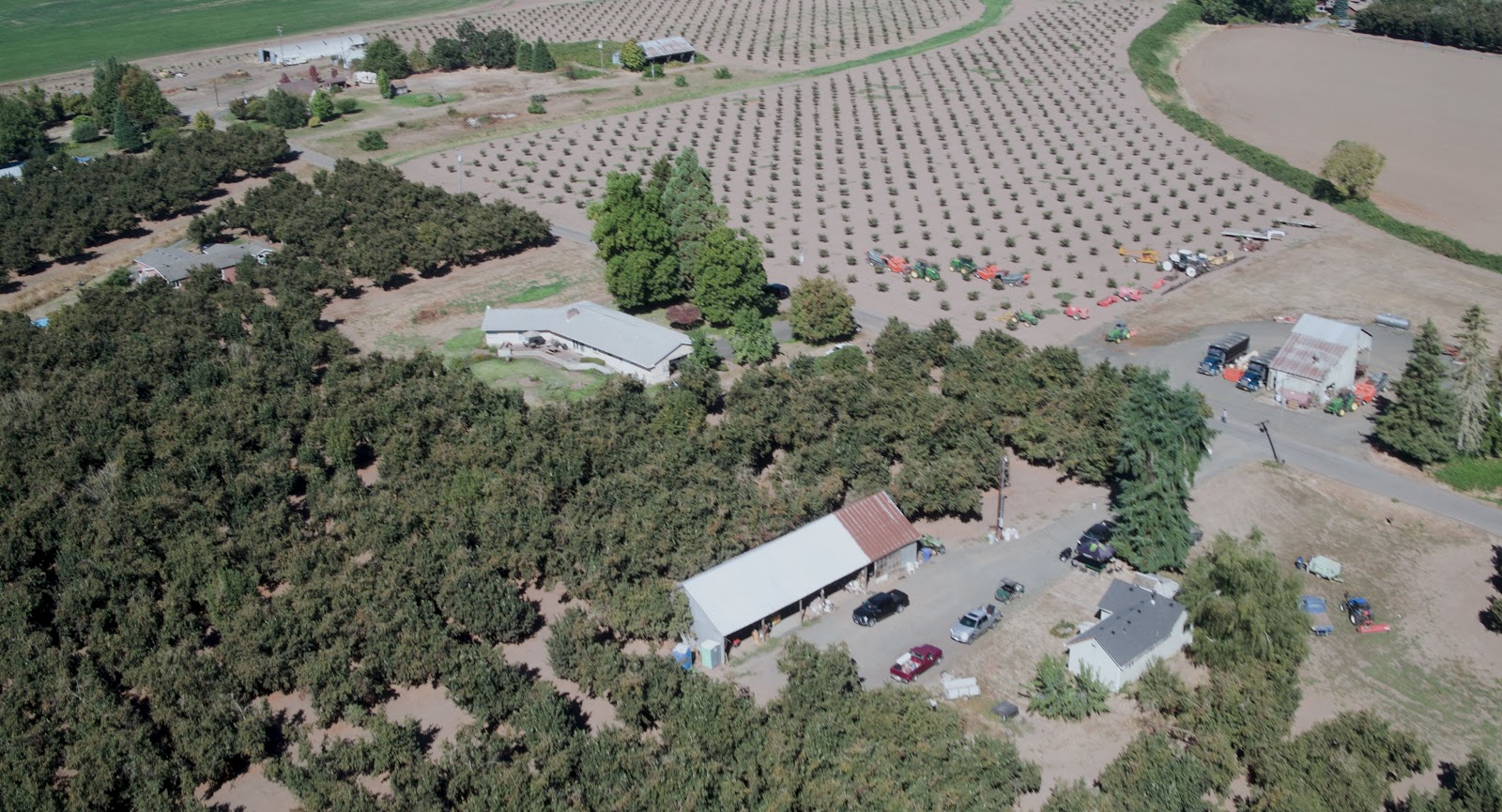 Hazelnuts are a remarkably versatile protein source that can be eaten raw or roasted or can be converted into a butter or cream. We mix them into our tasty salads and grain bowls where they lend a sweet, buttery and crunchy flavor.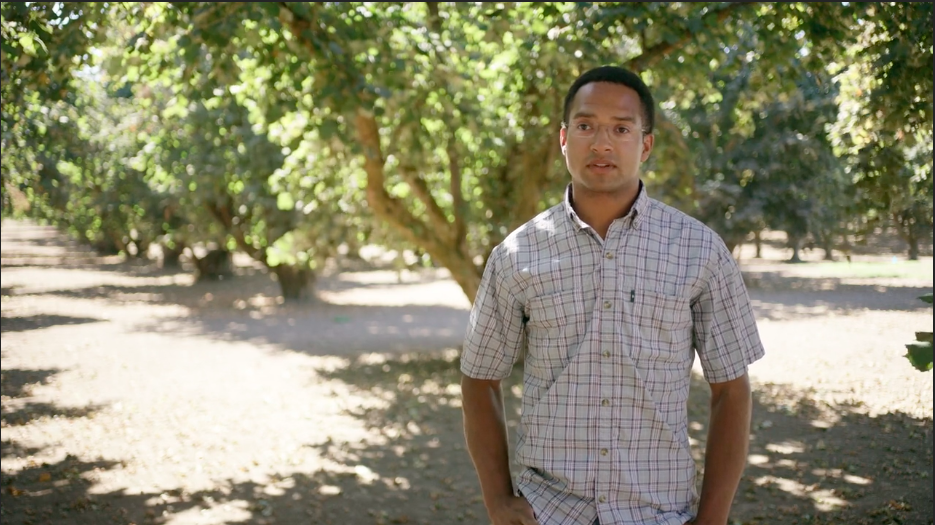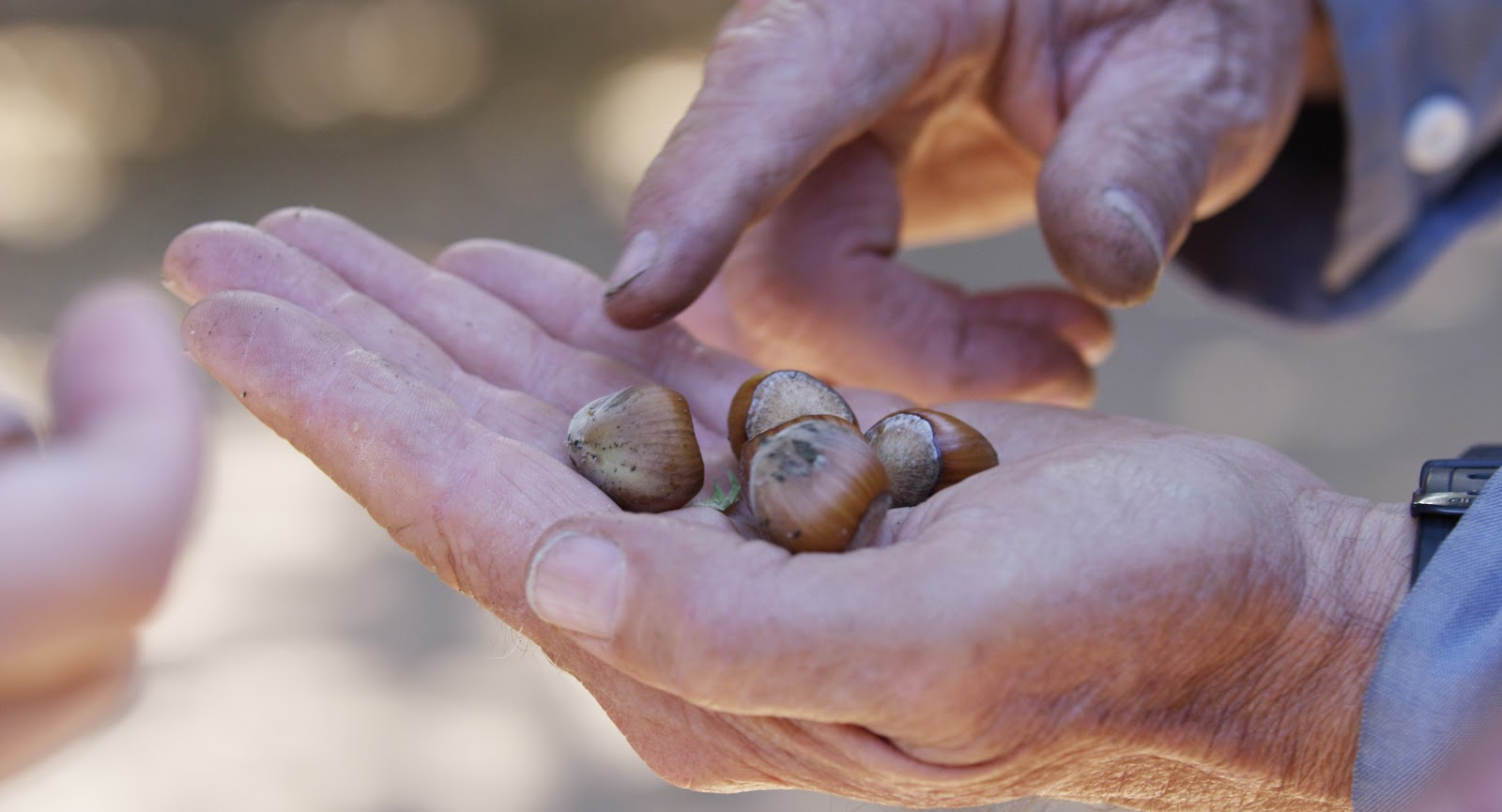 By partnering with Harper Farms, Veg Salad Craft highlights our commitment to Pacific Northwest farmers. We value the quality products Bryan and his family have dedicated themselves to for well over a century. We also appreciate and aim to support Bryan's work as president of Lane County Farm Bureau and member of the Oregon Agriculture Board, which advises and recommends policy to the state's Department of Agriculture. By supporting local farmers, we support our local economy through the quality products local farmers provide.